WWE has posted a second promo featuring Gail Kim training- lifting weights, doing chinups and posing against a mirror. Gail looks hot, but we have one tiny complaint- the background music sounds like it was ripped from a video game. Check it out by click on the link:
Newest video of Gail Kim training
While checking out forums in the WWE universe for the fan's reaction to the second clip, we watched this clip of Gail Kim and Ms. Jazz that a fan posted. Ms. Jazz does a great job of getting the crowd going and the entertainment value of the match overall is really good, so we're passing it on!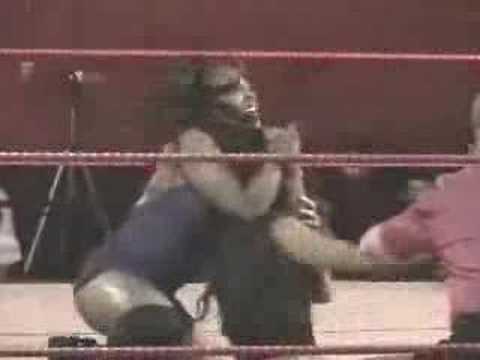 On another note, WWE.com hasn't posted a new Diva Dish since early November, but they've posted a new gallery called Divas 365 with pictures of the divas dressing up for the holidays over the last three years.
We just wanted to end this with a little more Gail Kim in action.